Log in as a staff member
As a staff member, use the Staff Login page at www.myscilearn.com to access mySciLEARN. You'll need your login email, the email address associated with your account, and your password. Your login email is automatically emailed to you when your user account is created. That email also provides a link for you to create your password.
You can reset your login email or password from your account page as needed (see Manage your staff account). If you've lost your password, use the link at the bottom of the Staff Login page to reset it. If you've lost your login email, you'll need a district manager or school manager to log in to mySciLEARN and retrieve it from your staff profile (see The staff profile).
Connect your computer to the Internet.
Open a web browser and point to the

mySciLEARN

Staff Login page: www.myscilearn.com
Enter your login email and password on the Staff Login page and then click Log In.

mySciLEARN checks your login and when validated, opens and displays the Home page. Click another tab as needed to access those pages: Manage, Reports, Resources. You can also access the Student Exercises login from this page using the Go to Student Login button.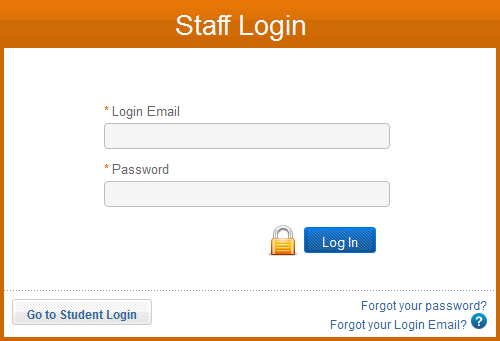 See also