About Reading Readiness
About the new program
No longer dependent on Adobe Flash Player, this new HTML5-based program provides a more seamless experience across browsers, platforms, and devices. It include the following enhancements:
To learn more about these new features see More about the exercises.
How it works
The Fast ForWord Reading Readiness product consists of six exercises that are designed for early literacy development.
Reading Readiness – Hungry Tummy
Reading Readiness – Inside the Tummy
Reading Readiness – Packing Pig Has Lunch
Reading Readiness – Packing Pig Goes to Work
Exercise skills
The exercises help students learn to connect the spoken word with the written word and work together to build critical pre-reading skills, with an emphasis on letter recognition and naming, phonological awareness, and letter-sound associations. In addition, the exercises help develop brain processing efficiency by strengthening four key areas—memory, attention, processing rate, and sequencing. For example, the exercises:
Build memory by developing the ability to hold a spoken word in working memory while retrieving picture-concept associations.
Improve attention by developing the ability to focus on tasks and ignore distractions.
Develop processing by strengthening sensory-motor skills and the ability to detect subtle differences in images and sounds.
Develop sequencing by strengthening the ability to listen for sounds in different positions within words.
More about the exercises
Today's schedule. At the start of each student session, the student sees a list of today's scheduled exercises.
Today's report. At the end of each student session, a new report provides the student with a quick view of today's success in the exercises, which includes exercise points and streaks.
Exercise features. Each exercise includes the following features. Learn more within the help topics for the individual exercises.
Startup animations.

Each exercise play a motivating animation whenever that exercise is opened. These fun and engaging screens are designed to help encourage and motivate students as they prepare to work on an exercise.

Introductions.

Each exercise begins with an introduction that explains how to work on that exercise.

Motivations.

Reading Readiness provides the standard in-exercise motivations along with few new ones to keep the student engaged—points, progress markers, and fun animations that celebrate success.

Alternate language support.

You can choose the exercise introduction language students will hear.
Exiting an exercise. While working on an exercise, the student can use the menu in the upper left corner to exit the exercise and access the following information:
The time spent in the exercise
The status of the network connection, which appears in red if the connection to

MySciLEARN

is lost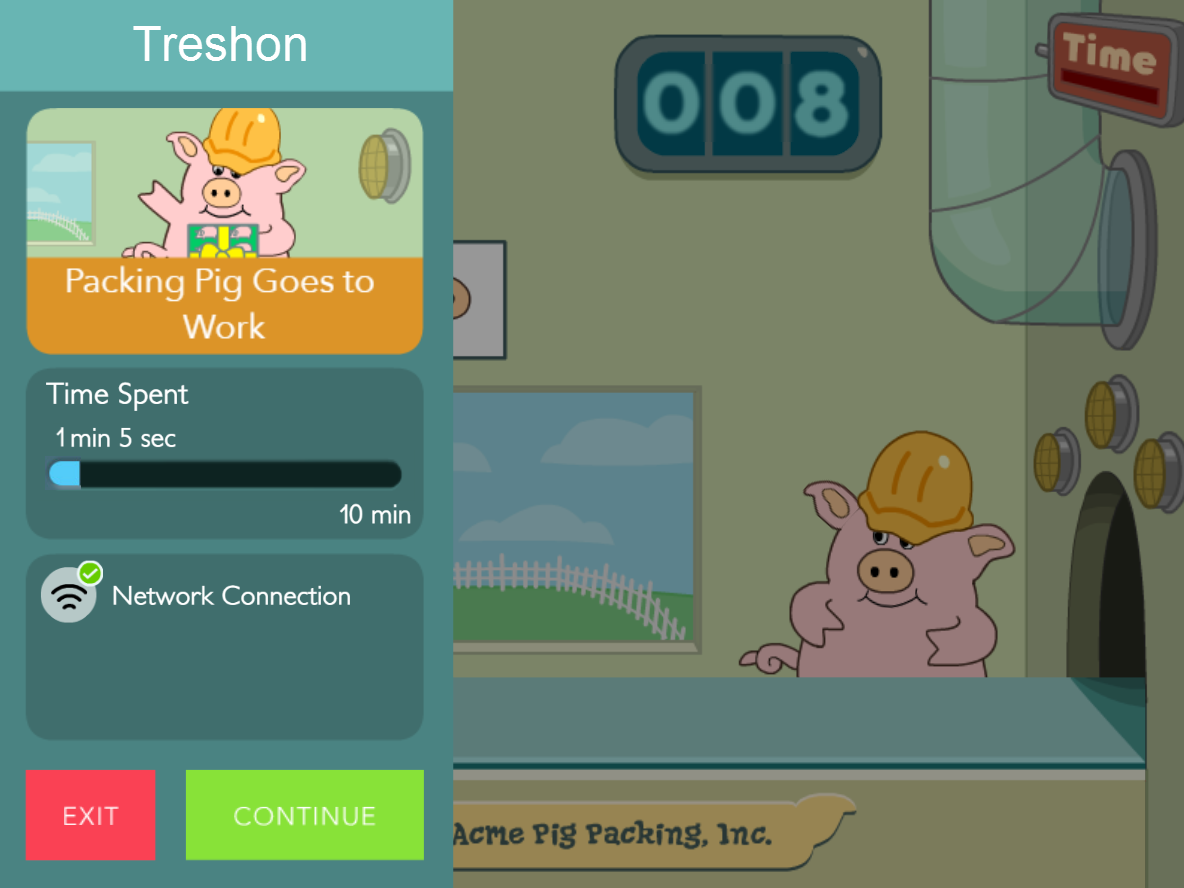 iPad. When using the exercises on a mobile digital device such as iPad, students interact with the exercises in a different way than on a computer; for example, students use a touchscreen on iPad, but use a mouse or keyboard on a computer. For details on these and a few other differences, see What's different for Fast ForWord on iPad.
How it works with
MySciLEARN
The new Reading Readiness program is part of the Fast ForWord suite of programs. It integrates seamlessly with the MySciLEARN platform, working just the same as the other HTML5-based programsFoundations series, Reading Readiness, Reading Assistant Plus, RPI. We've only changed a few things from the original Reading Readiness Legacy program:

See also